With 8,000 sq. ft. of banquet space and catering services, our Two Elk Event  Center is the perfect venue for weddings, reunions, business meetings, or any special occasion.
Come for  the meeting, stay for the experience.
The Two Elk Event Center houses the largest convention space in the Mauston area.
8,000 square feet

Holds up to 500 guests

Prefunction/Registration space

Event Center Bars

Catering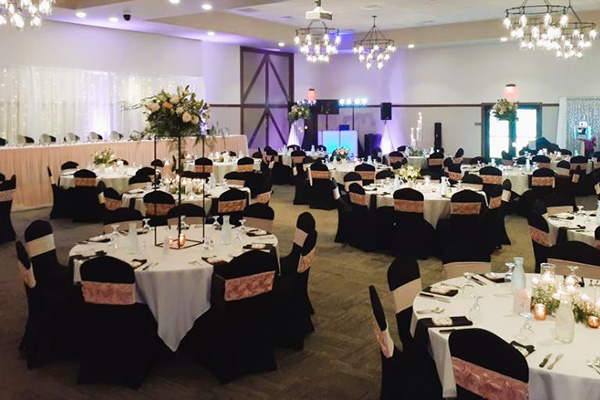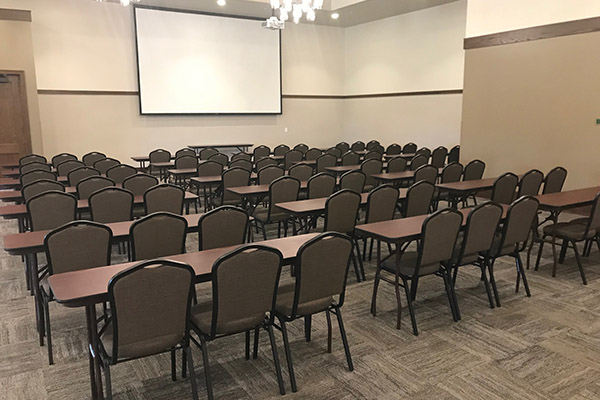 MEETING AND EVENT AMENITIES
Free Wi-fi Access for all events and groups

Wall Screen availability

Screen and projector available in every room, microphones and auxiliary cords and plugs in for sound, each with their own volume controls

Catering and bar services available

Full service catering for your next event.
Our catering department can provide Hors D-oeuvers (All prices per 50 pieces) to a plated lunch, plated dinner or sandwich buffet.  Contact our events and catering staff at events@thelodgeatmauston.com to pair a menu with your event.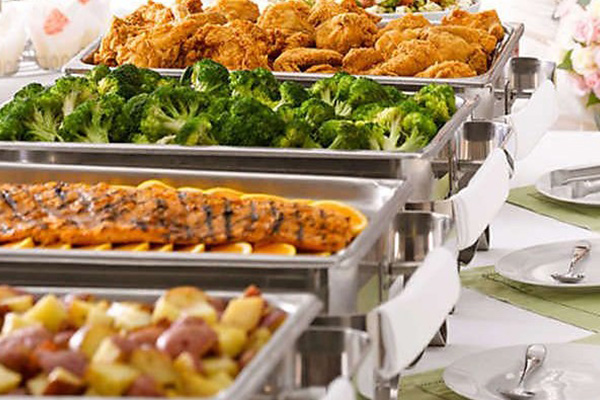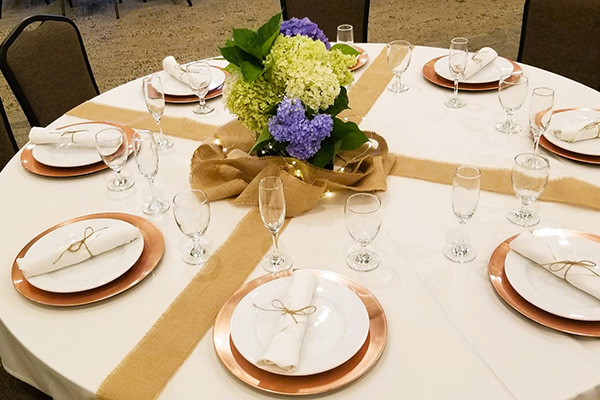 BUSINESS MEETINGS, WEDDINGS AND OTHER SPECIAL EVENTS
Our event center can be divided to suit your needs.
This allows for comfortable, perfectly-sized meeting space when you don't need the entire 8,000 square foot convention center.
Our Ballroom can be divided among 3 partitioned rooms.
Ball Room A:  4,000 square foot.  Holds up to 250 people.
Ball Room B:  2,000 square foot.  Holds up to 125 people.
Ball Room C:  2,000 square foot.  Holds up to 125 people.
We'd love to hear from you!
Get in touch with us